Toay is a sad day as it is my last post as part of the Vera Lane Studio DT. After an amazing 15 months I have decided to move on and pursue other creative opportunities. Here is my final project:
Ocean's Eleven was one of the first sets I ever bought from the Vera Lane Studio shop and remains a favourite of mine. I love the quote (from The Hitchhiker's Guide To The Galaxy) and it just seemed the perfect card to say goodbye with.
I added Glossy Accents and glitter to the fishes eyes:
I shall still be creating with my fabulous VLS images, I love the ATC swaps each month in the FB group, but you won't be seeing a weekly project from me any more. Thanks for all the great feedback on my VLS Design Team projects, and a fond farewell to my amazing teammies!!!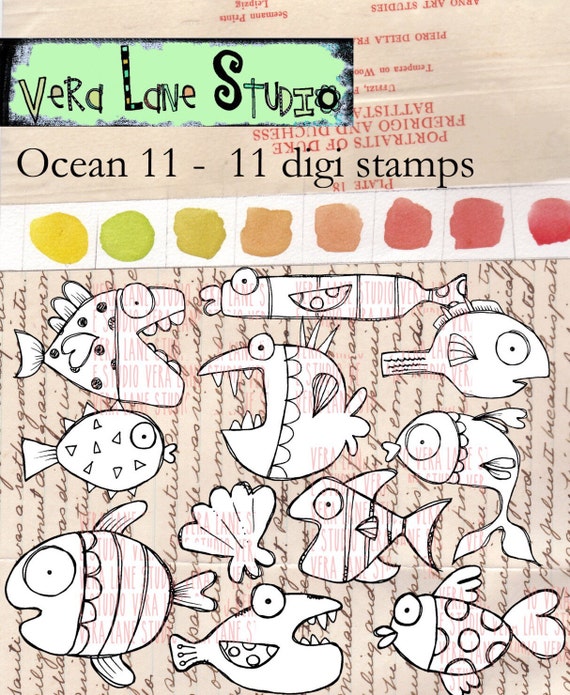 Vera Lane Studio Shop – buy digistamps
Vera Lane Studio Facebook Group – join in fun trades and challenges, get daily inspiration from the DT, hang out with other VLS fans
Vera Lane Studio Blog – inspiration and information from VLS