Happy New Year!! Welcome to 2018, a brand new year and a brand new ATC swap in the Vera Lane Studio Facebook group. I am your hostess for January and I decided on Trash To Treasure as my theme.
We all like to de-clutter….spring clean….clear out…. in the new year, so before you throw everything into the recycling box, think about re-using some of your trash and turning it into treasure. I have used corrugated card, old postage stamps, and some book pages to create my backgrounds.
Rummage through your packaging materials, old junk mail, and more to see what you can find. We would love to see you join in with us – you can find all the rules in the group!
I used Vera's Owls as my focal images – they are so sweet!!! Coloured with Copics and Promarkers, with details added with a white Signo pen.
I used modelling paste through a stencil and mica sprays to create the colourful backgrounds.
Love the texture of the corrugated card!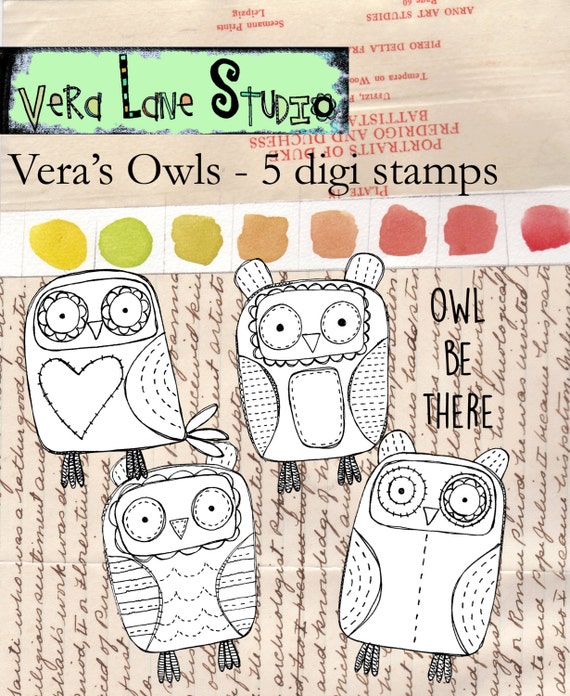 Vera Lane Studio Shop – buy digistamps
Vera Lane Studio Facebook Group – join in fun trades and challenges, get daily inspiration from the DT, hang out with other VLS fans
Vera Lane Studio Blog – inspiration and information from VLS