There are some new girls in the Vera Lane Studio shop – say hello to Sprinkle and Sparkle, the sweetest little fairies!
These sweeties are available with or with text detail on their dresses, along with a couple of accessories and sentiments. I coloured with my Polychromos pencils, trying out some new skin tones!
I couldn't help adding the sequins as magical drops of water!!
These two would be perfect for our Add Some Sparkle ATC swap this month – already we have some amazin cards in the swap – hop over to the Facebook group for details you have a couple of weeks left to join in!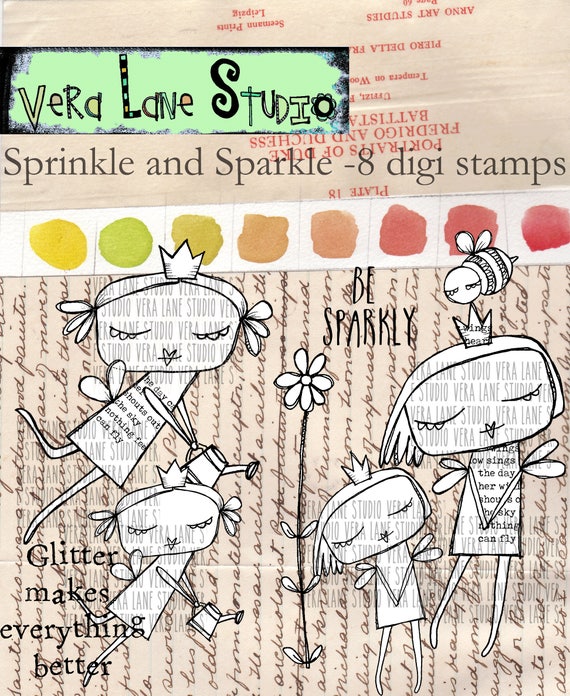 Vera Lane Studio Shop – buy digistamps
Vera Lane Studio Facebook Group – join in fun trades and challenges, get daily inspiration from the DT, hang out with other VLS fans
Vera Lane Studio Blog – inspiration and information from VLS