Although most of the inhabitants of Vera Lane and bright and cheery characters, there are a few dodgy looking people that hang around in dark corners…..they may look scary but I have been assured that they are just misunderstood! Loners who have chosen to keep themselves away from the masses and carry out their lives in their own little twilight world. This is the world of The Dark Corner, and this month we are putting it in the spotlight.
Meet Giggles, who is new in the shop this week!! He's been cloned in a secret experiment and goes everywhere with his 'twin' brother….
The background is a gelli print using Dylusions acrylic paints. I then stamped and embossed the checkerboard over the top. The clowns are coloured with Promarkers and Copics.
The sentiment is from another set – Fish and Wish (it seemed perfect!!)
Here is Miss Dee and her ward Hayes. Miss Dee had lived alone (except for her 17 cats) for 60 years until she decided to give a home to the strange little boy who wandered past her house each night.
She's a classy dresser, tweed and pearls – and always has her pink rinsed hair in a top knot!! I don't know what's in her handbag…..maybe some catnip!!
Nobody knows much about Hayes, and he doesn't say a lot himself, but he seems to have made an ally in Miss Dee. I think he is happy now that they found each other!
My background here is another gelli plate print, this time using DecoArt Media fluid acrylics. I used Polychromos pencils to colour my characters.
This is Wishbone (technically she isn't from The Dark Corner but she likes the company!) Here she is in her garden of Fly Traps….
Another gelli print background (I'm beginning to see a pattern here!) and characters coloured with Copics and Promarkers.
I love the expressions on the fly traps – you can stretch them and flip them to make them all look different! They are standing on one of the fancy borders from the Border set.
I hope you enjoyed this triple bill of projects today, I had so much fun creating in The Dark Corner. Don't forget to check out the links below and come and join in the fun in our Facebook group!!
Stamps Used: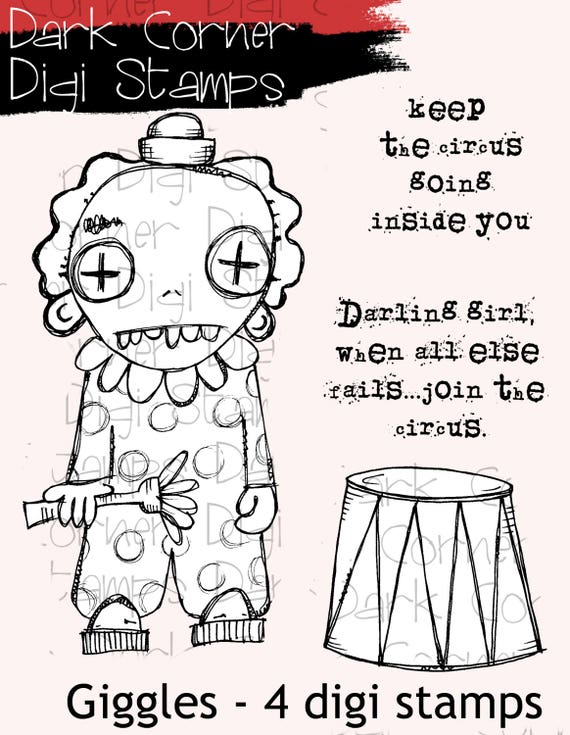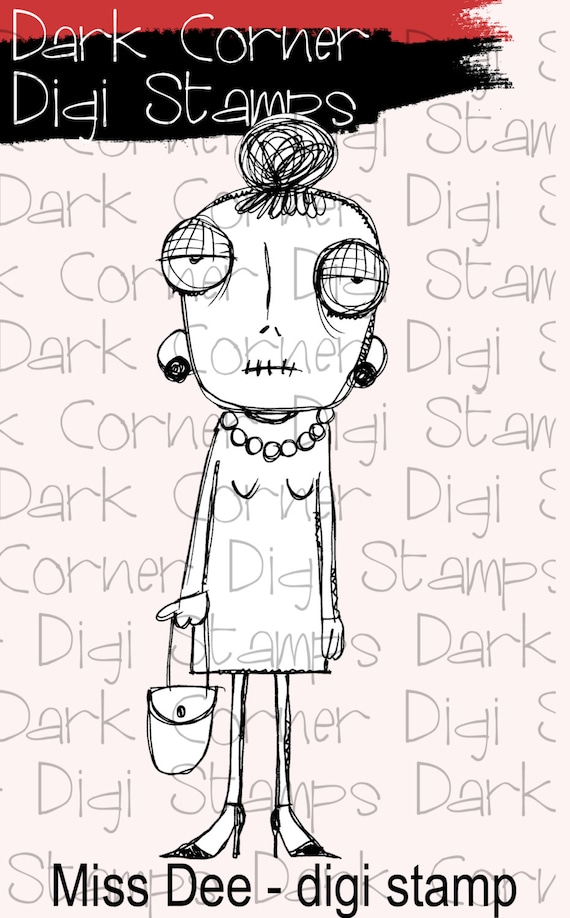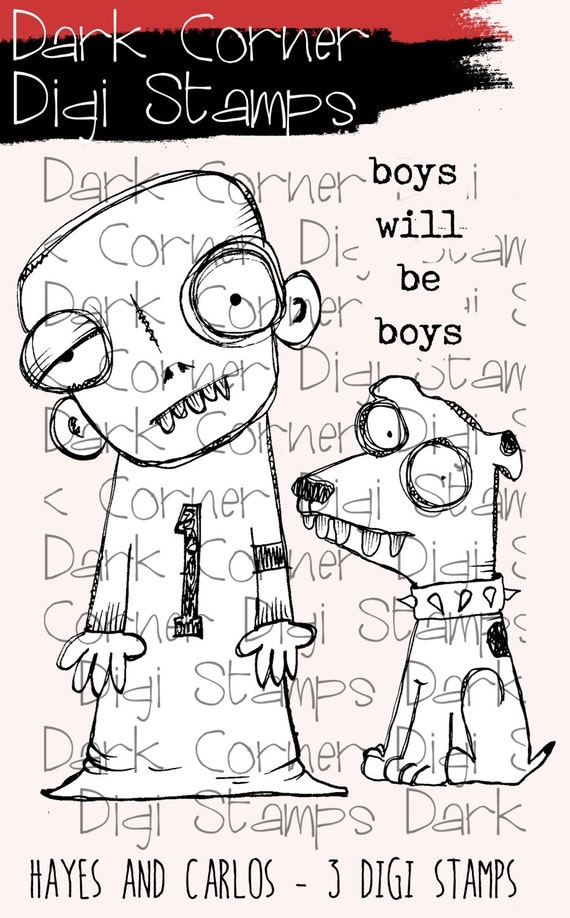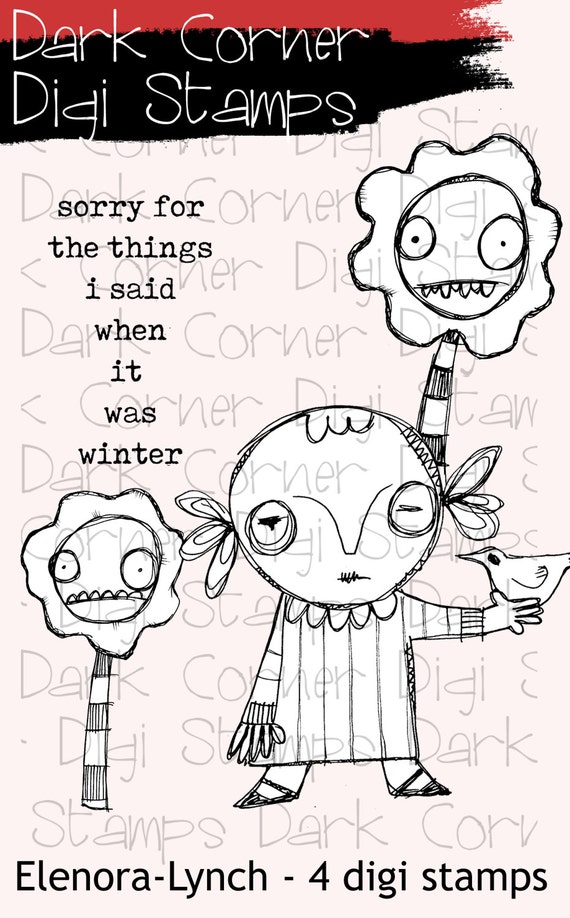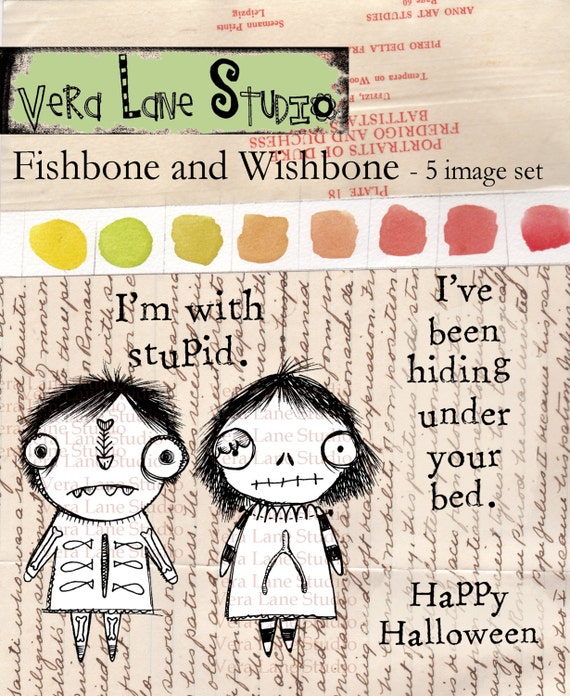 Other Products:

Vera Lane Studio Shop – buy digistamps
Vera Lane Studio Facebook Group – join in fun trades and challenges, get daily inspiration from the DT, hang out with other VLS fans
Vera Lane Studio Blog – inspiration and information from VLS