I can't believe that it's December already!! The nights are drawing in, it's cold and frosty in the morning…and Christmas is coming fast! Today's project has a fabulously fun and quirky image from Vera Lane Studio, part of a twinset….this is Tree Gal:
I chose pastel shades of pink, blue and green to colour her, co-ordinating with my Gelli print background. I added some iridescent Glamour Dust glitter to her wings, tree and baubles for a magical sparkle.
You can find her in the shop with her friend Countdown via the link below.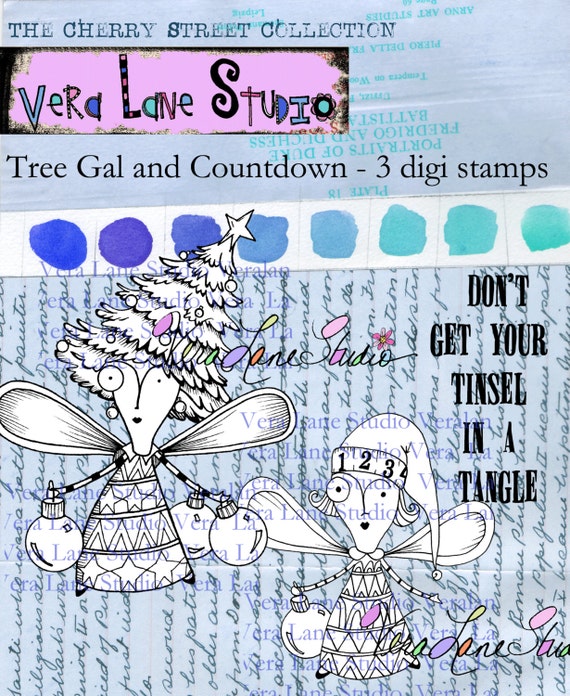 Vera Lane Studio Shop – buy digistamps
Vera Lane Studio Facebook Group – join in fun trades and challenges, get daily inspiration from the DT, hang out with other VLS fans
Vera Lane Studio Blog – inspiration and information from VLS