Who loves cupcakes and doughnuts???…..I certainly do, and these are totally calorie free, so even better! The new release this week at Vera Lane Studio has enough sweet treats to fill a bakery window…. and I have created with a couple of the designs:
These funky tags feature two of the scruptious cupcakes coloured with bright jewel tones and have the addition of some glitter and pom pom trimmings.
I had to play with the doughnuts too and created a fabulous glazed bookmark:
The background is an offcut of a gelli print (a great use for those long thin strips that would otherwise be thrown away!!) I printed them in a row, overlapping the edges, then coloured with Copics and Promarkers. I used Liquid Glass to create the glaze, sprinkling Glamour Dust and micro beads into the glaze while wet.
Thanks for joining me again this week, and a huge thanks to all of you who joined in our ATC swap this month. Keep your eyes peeled for a new swap starting in September!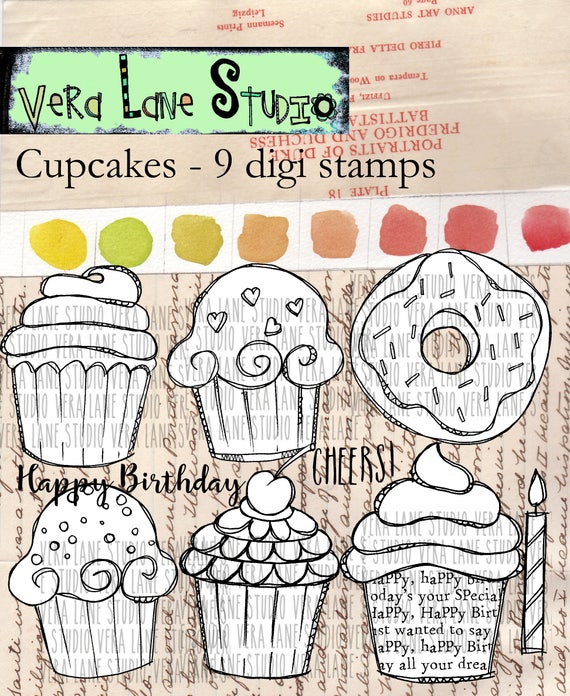 Vera Lane Studio Shop – buy digistamps
Vera Lane Studio Facebook Group – join in fun trades and challenges, get daily inspiration from the DT, hang out with other VLS fans
Vera Lane Studio Blog – inspiration and information from VLS