This fortnight, our challenge theme at AuroraWings Challenge Blog is 'My Secret Garden'. There are plenty of images in the shop that would work for this theme,
I chose to use one of the darker ones – Dark Princess. You can find the link below.
I used Polychromos pencils to colour her and in a change from my usual style, I drew with crosshatched lines. I wanted to add some texture and this seemed to work, creating a sketchy feel.
I added subtle bling with Stickles glitter glue in orange. black and green, highlighting some of the detail in her hair and the lilies.
My Sizzix ravens added a spooky silhouette across the bottom of the image and worked well with the Graphic45 papers from the Once Upon An Eerie Tale collection,
Thanks for stopping by, please do come and join in the challenge. You don't have to use an AuroraWings image, but if you do you may enter up to three times!!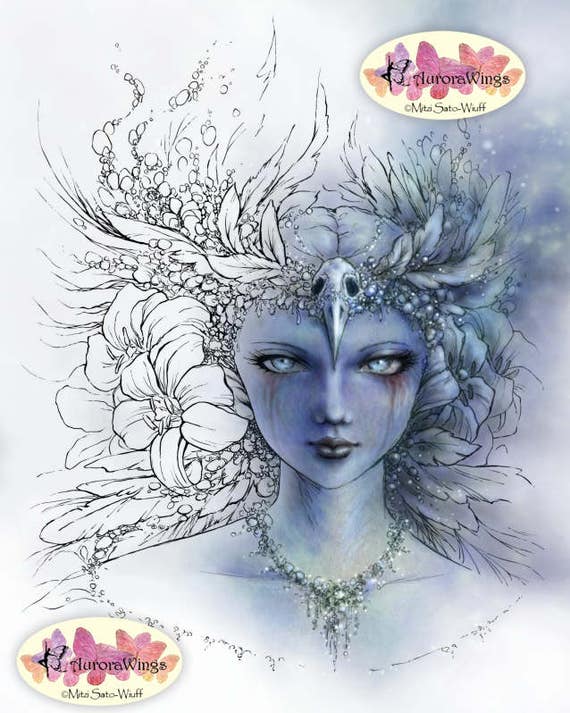 Useful Links:
AuroraWings Etsy Shop – buy images, colouring books, ACEOs, etc
AuroraWings Digi Shop – buy images, colouring books, ACEOs, etc
AuroraWings Challenge Blog – Two challenges a month on the first and third Mondays of each month
AuroraWings Showcase Blog – see new releases and featured artist posts
AuroraWings Facebook Group – a monthly challenge, giveaways, competitions and a place to share your AuroraWings creations
AuroraWings Facebook Page – all the latest information on new releases, special offers, competitions, etc